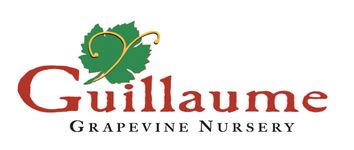 Our History
Guillaume family has been grafting vines in Charcenne, France, for more than one century. Since then, knowledge and experience were passed from one generation to the next, and the company kept on developing, earning a name in the world grapevine industry.
The origin of the french nursery goes back to a time when the Franche-Comté region had to rebuild its vineyard after the phylloxera crisis. In 1895, Albert Guillaume started to graft vines and set up a nursery that rapidly sold planting material in several wine-producing regions of France. At the end of the development of hybrids in 1954, Henri Guillaume took over the business and had an active part in the reconstruction of the Bourgogne and Champagne vineyards. From 1983 up to date, his son Pierre-Marie Guillaume has been developing the company, giving it an international scale and focusing on research and genetic selection.
After having expanded to South America in 2000, Guillaume company set up a subsidiary in the United States in 2008, Guillaume Grapevine Nursery, in order to work along with north-american grape growers and provide top-quality material as well as its recognized experience.
21208 State Route 113, 95645 Knights Landing, California
Tel: (530)-735-6821
Fax: (530)-735-6822
info@guillaumenurseries.com